Made from premium quality 100% wool, our sauna hat is designed to withstand the intense heat and humidity of saunas while providing superior insulation and breathability. The natural properties of wool ensure optimal temperature regulation, keeping your head cool and dry while you indulge in the therapeutic benefits of the sauna.
$11.00 OFF
Regular price
$30.00 USD
Sale price
$19.00 USD
Unit price
per
Sale
Sold out
HSA/FSA Eligible with
.

Get pre-qualified .
View full details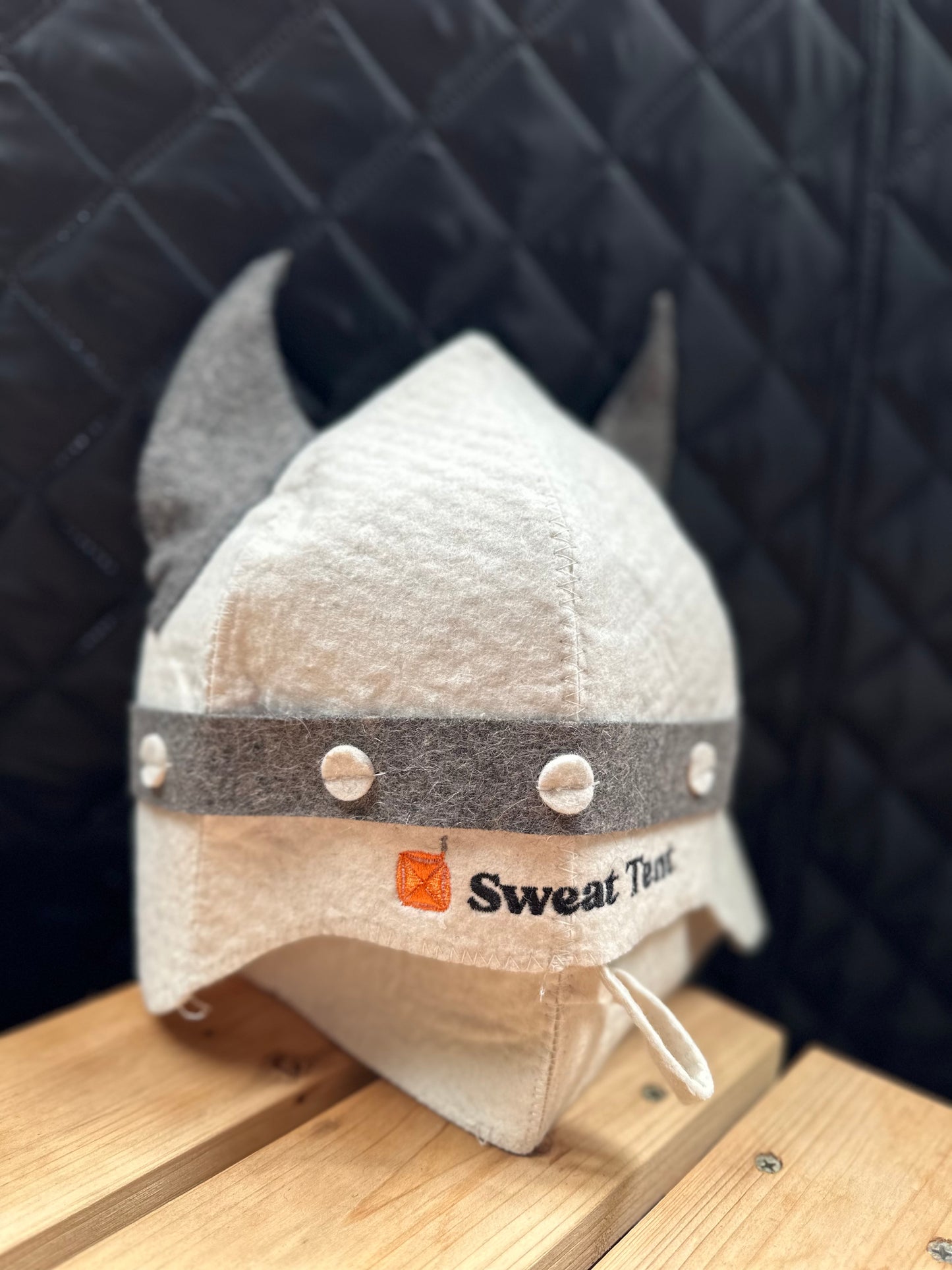 GET YOURS BEFORE WE SELL OUT AGAIN!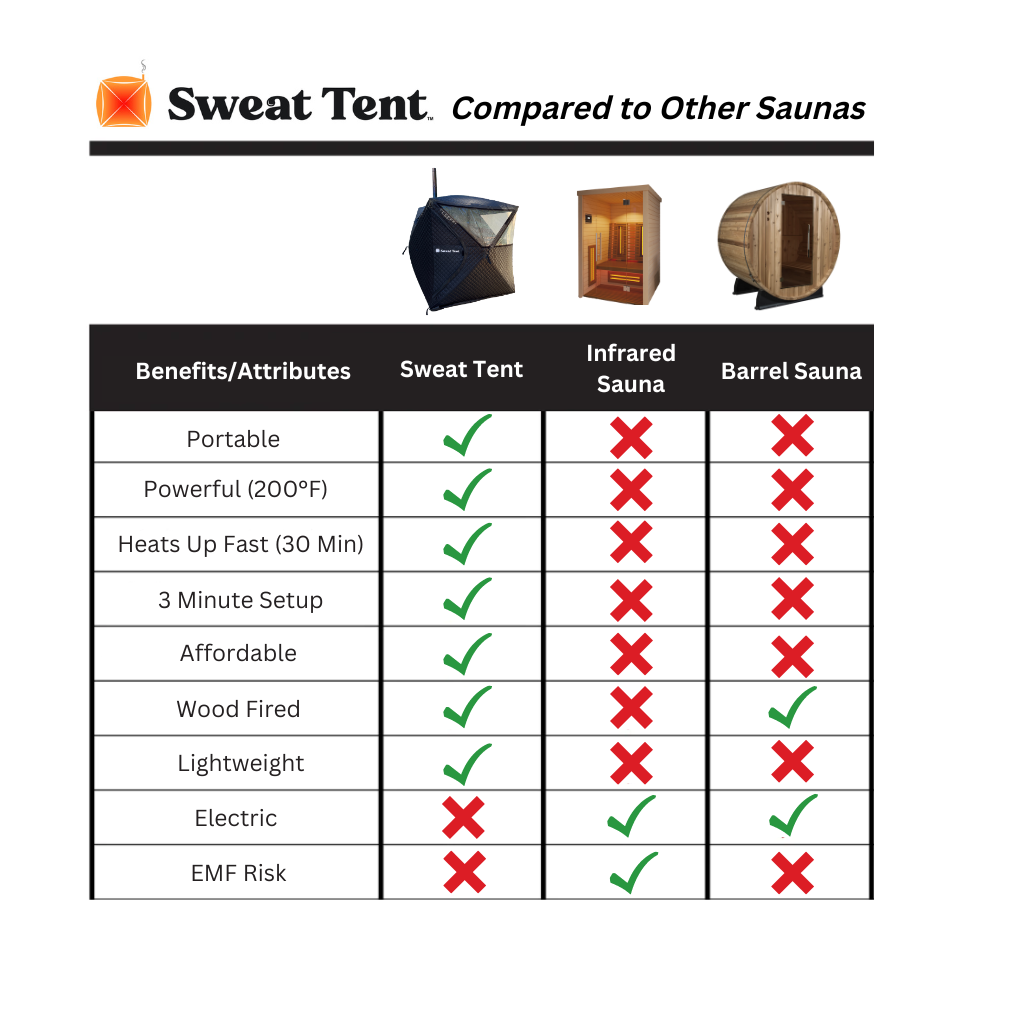 What's Included
Insulated, water resistant & durable. Our special "QuickPop" design allows you to set up alone or with a partner. Comes with carry bag. Weighs 30 lbs.
Our specially designed stainless steel stove produces the highest heat output possible (200°F) in the shortest amount of time (30 minutes). Comes with carry bag. Weighs 50 lbs.
Pour water over the rocks to create hot steam and turn your SweatTent into a steam sauna.
Fiberglass roof cover ensures your Sweat Tent is protected from the elements.
For safe handling of the stove and stoking the fire.
Our handcrafted wooden thermometer displays both temperature and humidity.
A physical, easy to understand instruction manual is included with every purchase.
Every SweatTent comes with a 1 year limited lifetime warranty that covers the tent and the stove.
Frequently Asked Questions
Yes. Our tents are constructed with two layers of durable fabric with one layer of insulation in-between that retains heat very well, even in colder climates. When used properly, it will retain heat in temperatures of 10°F+ without loss in efficiency.
Our tents are made of Oxford 210D Nylon that is rated to 300°F, meaning it will not melt or leach chemicals at 200°F (the approximate highest temperature our saunas go). The tent windows are made of a high-temperature performance TPU. We put our saunas through testing using the highest quality, USA NIST calibrated equipment on the market from Forensics Detectors. Our test results show that when SweatTent is heated to 200°F there are zero concentrations of CO or VOCs present in the air.
We recommend concrete, tile, dirt, grass, turf, wood (unvarnished), or ice (at least 1 ft thick).
It takes 30 minutes to reach 180-200 degrees Fahrenheit, depending on how much wood you use. 3-5 wood logs is typically sufficient.
6ft (L) x 6ft (W) x 7ft (H)
It does not smell, and there is not much cleaning required. Moisture runs down the sides of the tent walls and drains onto the ground. Any residual moisture is evaporated due to the high heat inside the tent. You can spray it down with a hose if you'd like, but it is not necessary. Generally speaking, saunas are quite clean environments, including SweatTent!
The tent has a built-in skirt running along both the inside and outside. It is recommended to weigh down the skirt with weights such as rocks or wood. It also comes with ground stakes and ropes to tie it down and secure it further in windier conditions.
Yes, you can leave it up permanently. SweatTent is made from a durable, weather-resistant fabric and includes a fiberglass roof cover. However, we do recommend packing it up for storage inside during times of extreme weather.
Each order includes the tent, stove, rocks, rocks holder, thermometer, roof cover, fire poker & gloves. The bench, water bucket+ladle, and other accessories are available as add ons.
The max length of firewood you can feed into the stove is 16 inches, but we recommend using wood cut to 12 inches long. The opening of the stove is 8.5 inches wide x 5 inches tall.
Features
Just 3 minutes from unzip to fire lit with our special "QuickPop" tent design and "EasyStack" chimney.
Our powerful stove combined with our 3-ply insulated tent produce the highest heat output possible (200°F) in the shortest amount of time (30 minutes)
Spacious interior fits 3 people comfortably.
Pay an average of $2 per sauna session (3 wood logs)
Retains heat very well, even in colder climates. Tested in temperatures as low as 10°F.
Our integrated spark arrestor, fire-retardant roof, & steel-plated chimney vent protect your sauna and your surroundings from damage.
Made from heat-resistant Oxford 210D Nylon & TPU, and tested in temperatures exceeding 200°F, you can rest assured that there is no risk of chemical off-gassing.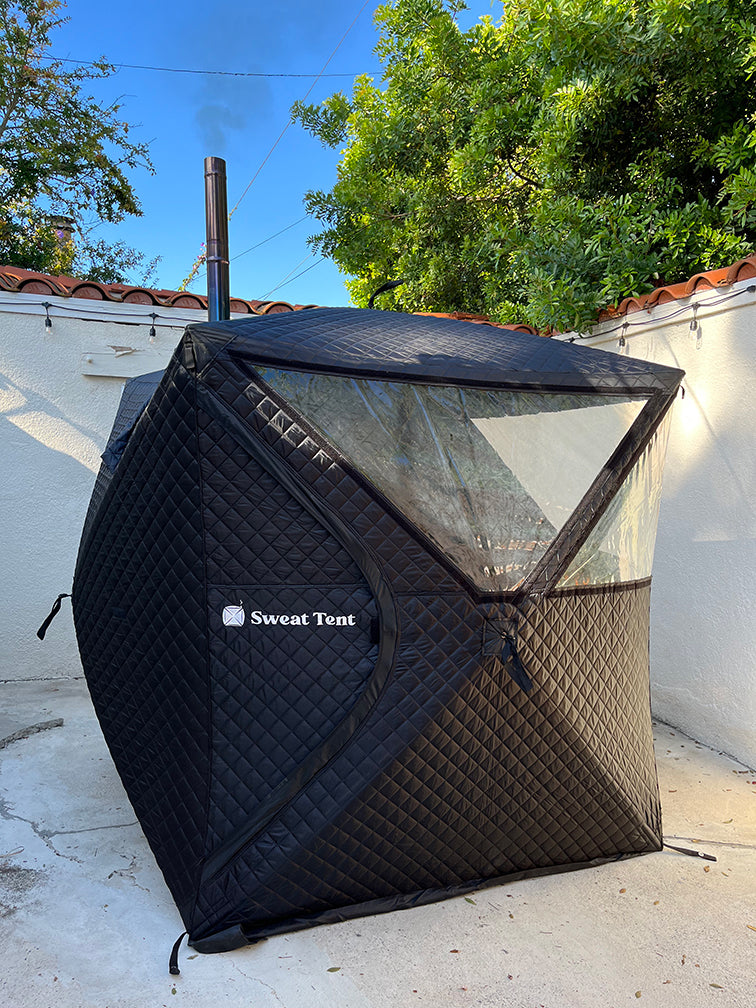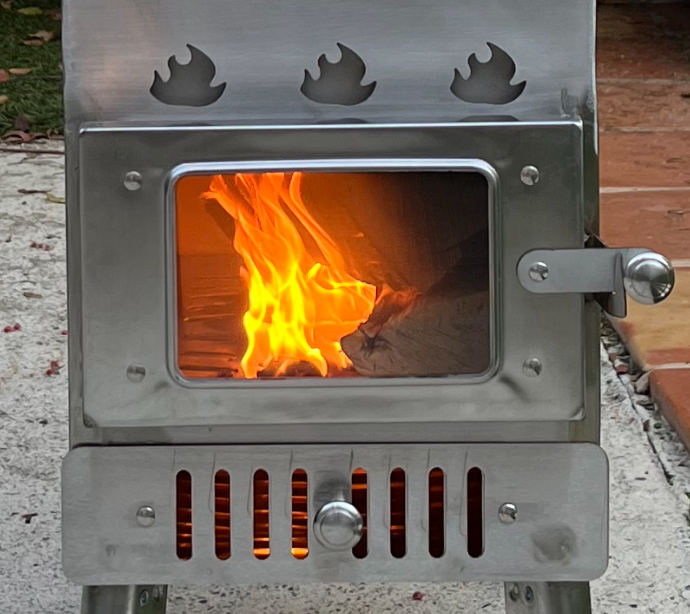 Peace of mind
Every SweatTent comes with a 1 year manufacturer warranty out of box.


We also have a 100% Satisfaction Guarantee. If you're not 100% satisfied with your SweatTent, you have 30 days to return it for a full refund.