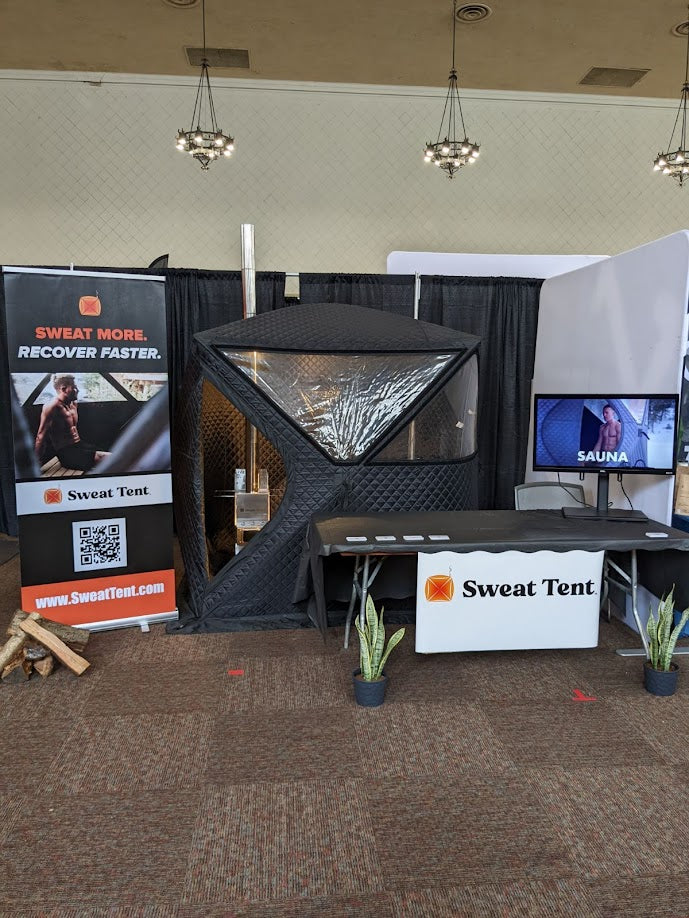 Sweat Tent to Exhibit at the 2023 NoBull CrossFit Games Semifinals
Sweat Tent Exhibits at the 2023 NoBull Crossfit Games | Sweat Tent™
We are thrilled to announce that Sweat Tent will be one of several vendors attending the 2023 NoBull CrossFit Games Semi-finals North American West competition. This exciting event, taking place from May 25th-28th at the Pasadena Convention Center in Pasadena, California, promises to be a spectacle of world-class athleticism and sportsmanship.


The Semi-finals gather the elite of the global CrossFit community, all vying for a coveted spot at the CrossFit Games in August 2023 and, ultimately, the prestigious title of "Fittest on Earth."


In this intensely competitive field, the distinction between reaching the podium and falling short extends beyond mere discipline and rigorous training. The critical differentiator is often effective and efficient recovery strategies—these are what truly set the champions apart from the rest of the competitors.
Sweat Tent: Supporting Athlete Recovery at Home & Away
Sweat Tent's innovative home sauna tent has risen to become an indispensable tool in many athletes' recovery routines. By facilitating enhanced recovery without compromising on convenience or quality, our at-home sauna transcends geographical boundaries, supporting athletes in their pursuit of optimal performance wherever they are.

 
Combining traditional heat therapy with unmatched portability, SweatTent is a trusted recovery tool for any athlete, regardless of their goals. Whether you're looking to relax and repair strained muscles, or improve sleep quality for better performance, SweatTent goes beyond the standard sauna. It has become a holistic performance improvement tool that CrossFit athletes count on during crucial training periods and competitive moments.

 
To learn more about SweatTent and the wealth of health and recovery benefits it offers, we invite you to visit the Sweat Tent Blog. And if you're attending the CrossFit Semi-finals, don't miss out on meeting the SweatTent team! Stop by our booth (Vendor village hall C, #22), say hello, and claim an exclusive 10% discount on your next order. Then, tag us in your photos @sweattents with the hashtags #sweattent #crossfitseminfinals #2023crossfitgames #crossfit.